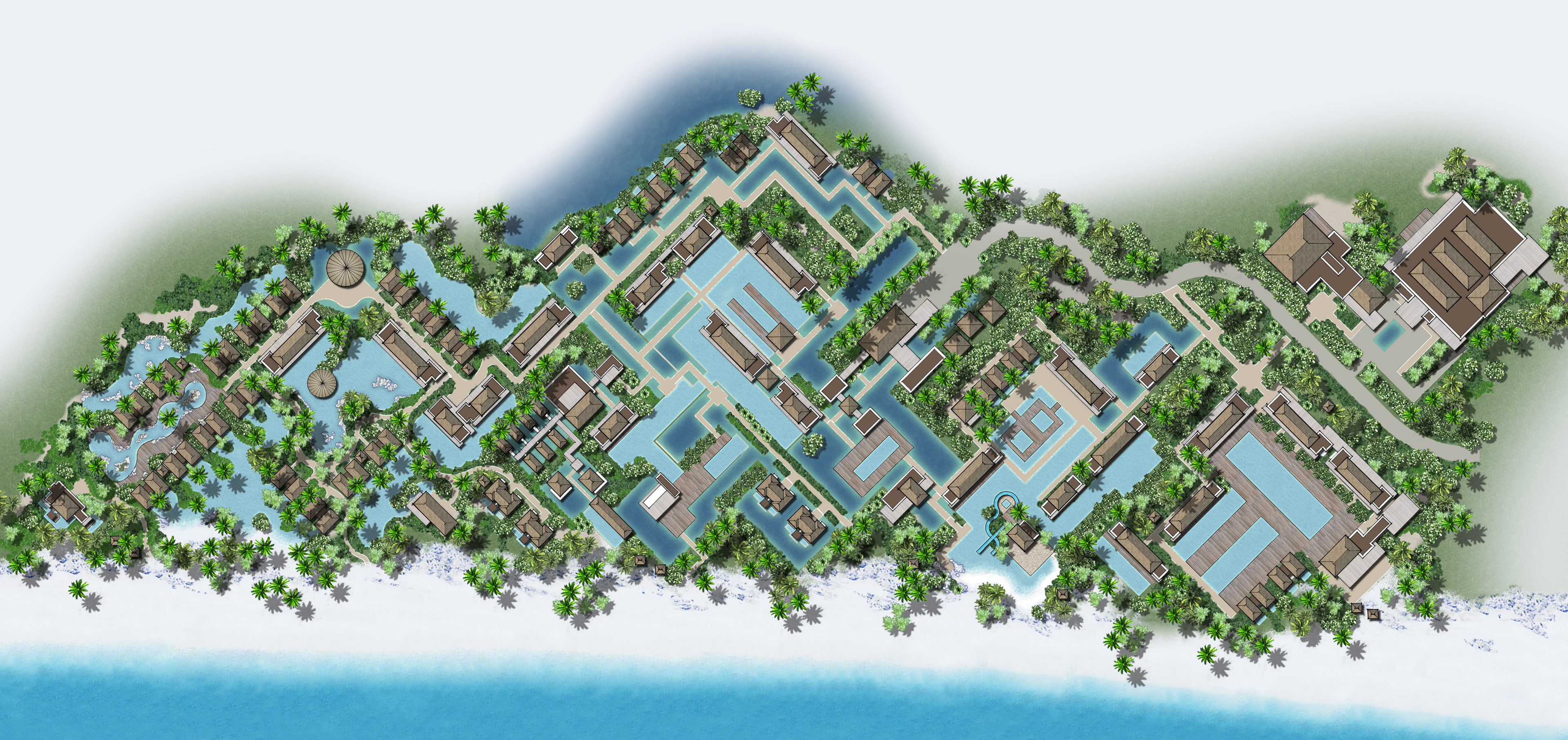 As a designer on the project I was integral in laying out the site plan of the resort and developing the architectural language for the guestwings, bungalows, and function areas.
Key Features: Contemporary architecture, traditional Vietnamese architecture, 192 guestroom keys, 59 bungalows
The lush green mountains of Nui Chua National Park form the dramatic backdrop to the valley floor, with a ribbon of white sand beachfront that stretches for several kilometers along protected turquoise waters. Here visitors will escape to enjoy the serenity and warmth of nature while experiencing exclusive, luxury resort services and amenities. 
The Binh Thien Resort will be a five star hotel and spa. The design conceptualizes the resort as three distinct villages appealing to three major sociographic groups: guests who are "socially aware", "visible achievers" and those who consistently want "something better". Particular attention was paid to orient the architectural character of the various clusters to traditional Vietnamese villages.