Integrated Project | Architecture | Landscape | Interiors | Lead Designer 
An integrated project of architecture, landscape and interiors from concept design to design development and construction site review.  As project designer I led the design direction, documentation, and coordination between all three service lines as well as coordinating with the local architect and consultants and presenting to the client. 
 
Main design responsibilities were the overall site plan, the Main building, Resort Center, Villa & Spa Reception, and Presidential Villa.

Key Features: Contemporary Chinese architecture, Steel, Rammed Earth, Integrated design, Boutique resort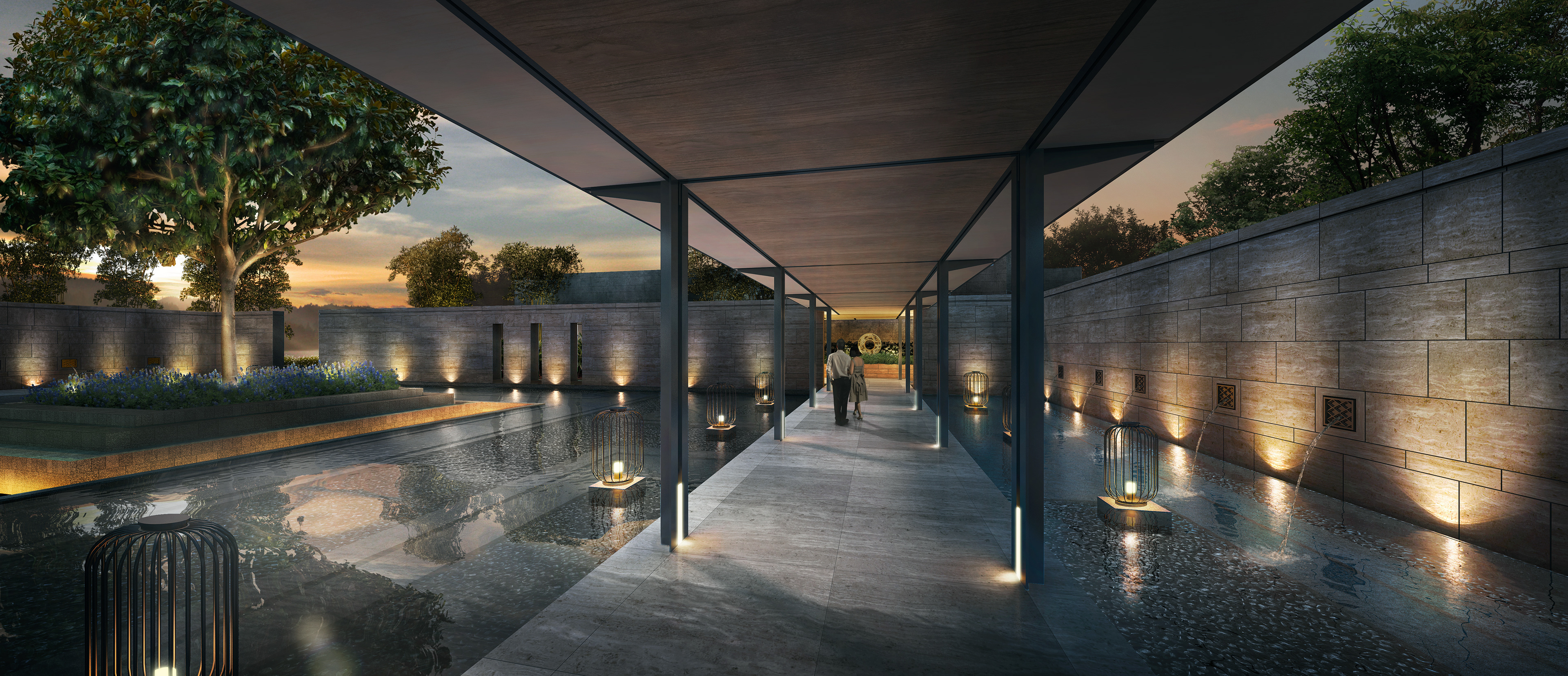 There is a mystery that unfolds as guests enter Xianhai Boutique Hotel unwinding gently and gradually exposing its beauty. Our design philosophy is captured in this tranquil luxurious resort and evokes a holistic intertwined relationship between nature and people. The Xianhai Boutique Resort creates a contemporary twist on the historical architecture of the area to bring to life a fresh and luxurious resort. In utilizing unique materials such a rammed-earth walls, we bring ancient Han culture into the design and through building up lantern-like elements, we light the way for guests and visitors to enjoy the overwhelming warmth and hospitality of the resort. Landscape takes center stage, lushly framing the pathways and creating an environment surrounded by nature. Lovely gardens, destination landscape features and lookout points, and hidden secluded areas for meditation all guests to become at one with the outdoors. Bringing the architecture into the interior spaces, the Xianhai Boutique Resort takes advantage of the rammed earth walls and floor to ceiling windows as feature details and continues the natural palette with a soft touch into each of the interior spaces creating a bespoke resort experience for every guest.